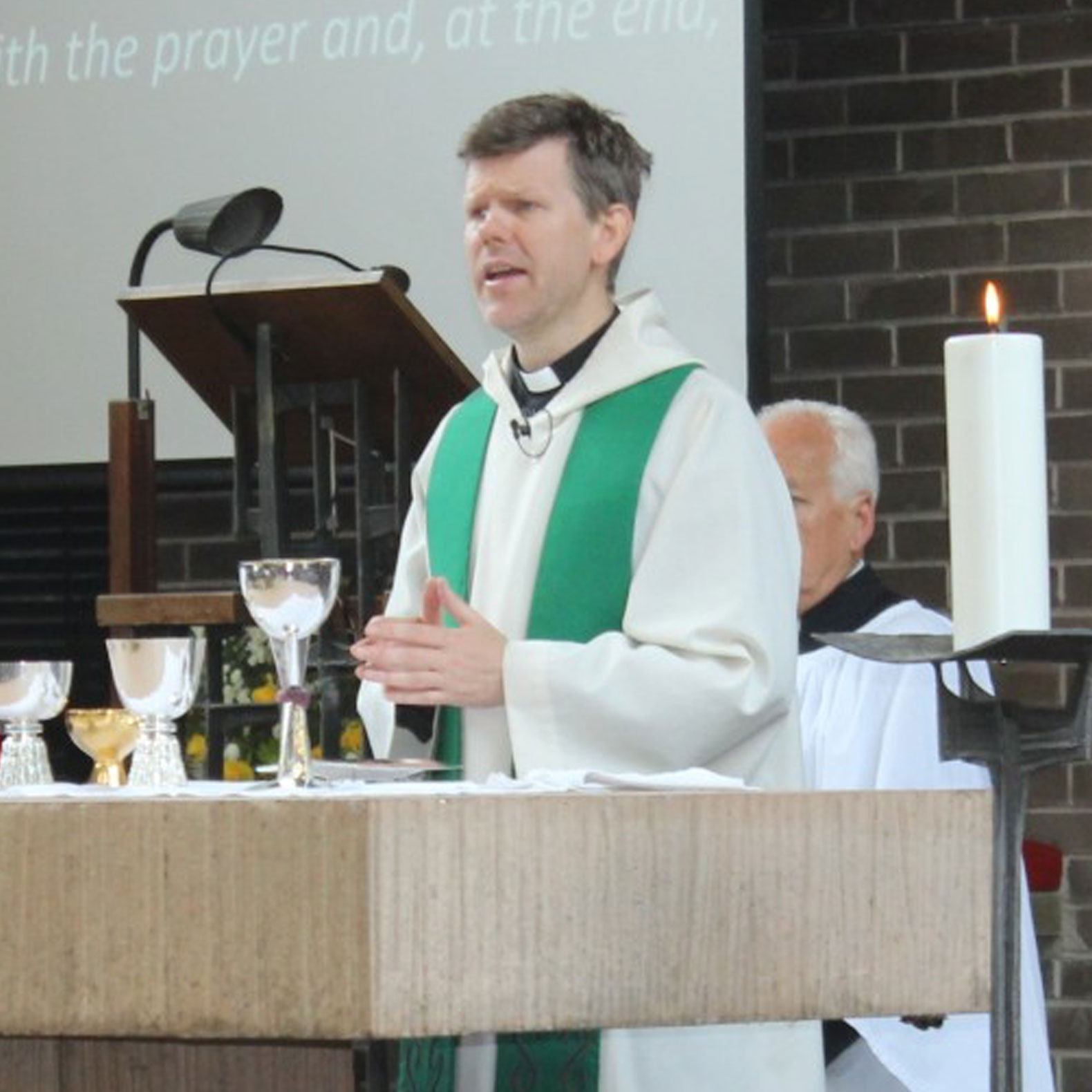 Our Vicar: Revd Dr Trystan Owain Hughes
As well as being our vicar, Revd Trystan is also Llandaff Diocesan Director of Ordinands. He attained an MTh from Oxford University, with a thesis on suffering and contemplative prayer, and a PhD in church history from the University of Wales, Bangor. He is author of Winds of Change: The Roman Catholic Church and Society in Wales 1916-1962 (UWP, 1999), Finding Hope and Meaning in Suffering (SPCK, 2010), The Compassion Quest (SPCK, 2013), and Real God in the Real World (BRF, 2013). He is a regular voice on BBC Radio 4's 'Prayer for the Day' and BBC Radio 2's 'Pause for Thought', as well as on BBC Radio Wales and BBC Radio Cymru. He is on the Theological Commission of the Church in Wales and has given papers at numerous international conferences, including at Sydney, Chicago, Dublin, Edinburgh, Oxford, and Philadelphia. He runs well-attended meditative retreats and quiet days at parish, diocesan and university level and an active blog.
Website: www.trystanowainhughes.com
Phone: 02920 758588
Facebook: facebook.com/TrystanOHughes
Twitter: twitter.com/trystan_hughes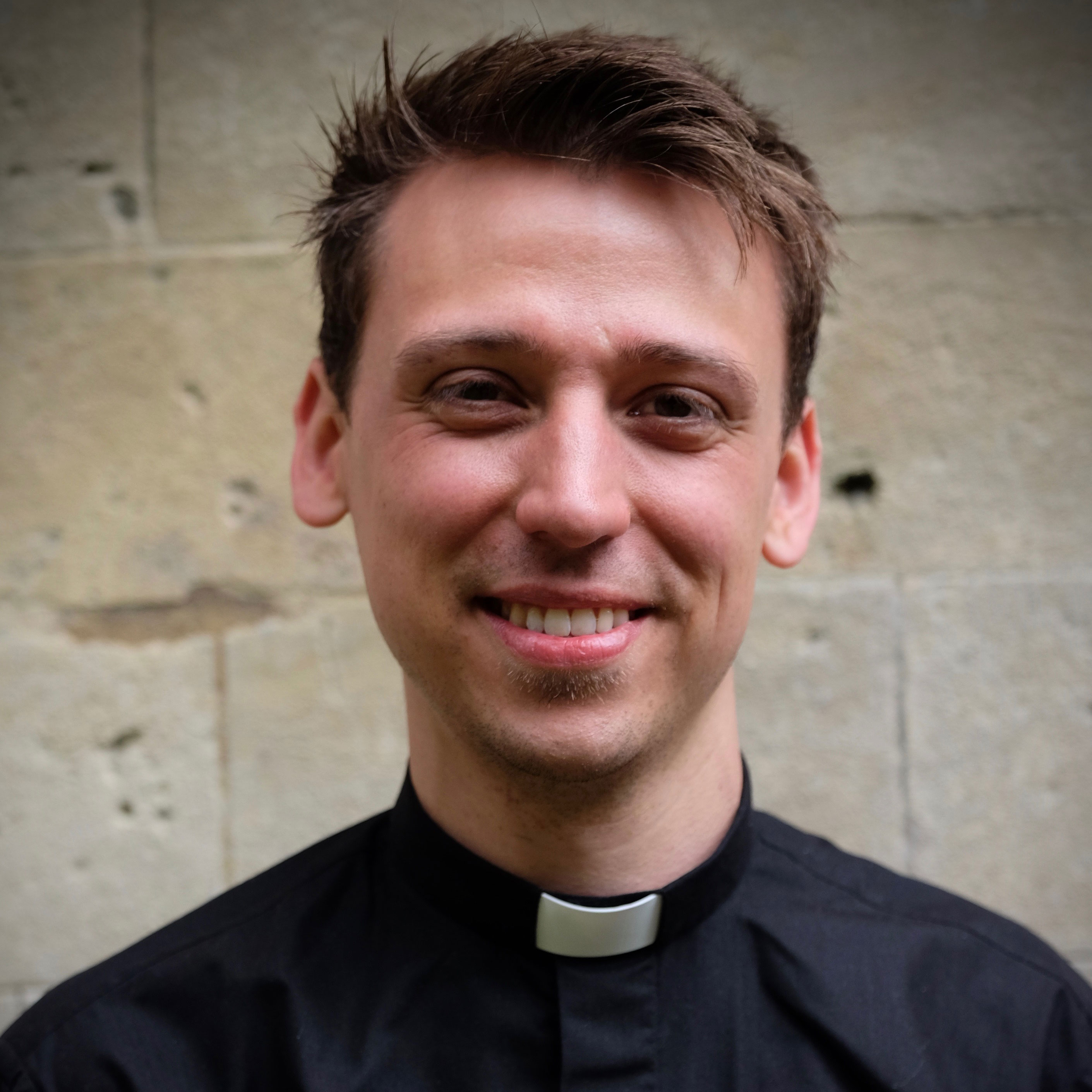 Our Curate: Revd Dr Jordan Hillebert
Jordan was born and raised in the United States and completed a PhD in theology in Scotland (University of St Andrews) before making his way to Cardiff in 2015. As well as serving as Assistant Curate at Christ Church, Jordan is Tutor in Theology at St Padarn's Institute, where he lectures in Christian doctrine and ethics and where he devotes himself to the training of women and men for ministry in the Church in Wales. Jordan lives in Llandaff with his wife, Krisi, and their ill-behaved beagle.
Phone: 02920 838 073
Our Reader (Lay Licensed Minister)
Mr Dominic Saulles
Our PCC Secretary
Judith Hall
Phone: 02920 758080
Our Musical Director
Ms Julie Waller
Phone: 02920 615007
Mobile: 07790 452722
Our Church Secretary
Denise Searle
Our Church Wardens
Colin Francis
Phone: 07812 099236
Haydn Hopkins
Phone: 02920 621280
Our Treasurer
John Hodgson
Our Hall Secretary
Gill Barker
Phone: 02920 747464
Our Safeguarding Officer
Colin Francis
Phone: 07812 099236
Our Gift Aid Secretary
Gerald Bradnum
Our Christ Church Society Co-ordinator
Howard Kilvington
Our Good Companions Co-ordinator
Norma Ash
Our Chatterbox Club (Mothers & Toddlers) Co-ordinator
Sandra Hughes
Phone: 02920 758588
Our Funky Church (Sunday School) Co-ordinator
Karen Payne
Our Messy Church Co-ordinator
Linda Alexander
Our J-Walkers Youth Group Co-ordinator
Sandra Hughes
Phone: 02920 758588
Our Pastoral Team Co-ordinator
Gerald Bradnum
Our PCC Members
Linda Alexander
Gerald Bradnum
Dominic de Saulles
Lynn Du Feu
Colin Francis
Judith Hill
John Hodgson
Haydn Hopkins
Revd Trystan Hughes
Dr Sue Hurrell
Val Jones
Howard Kilvington
Revd Kent Middleton
Karen Payne
Malcolm Rayner
Justine Ryland
Jane Song
Julie Waller
We would  like to thank
Trevor Waller, Huw Riden, Ashan Photo and Martin Phillips Studio for providing photography for the website.
Jonathan Dunn, who designed and built the website.
---