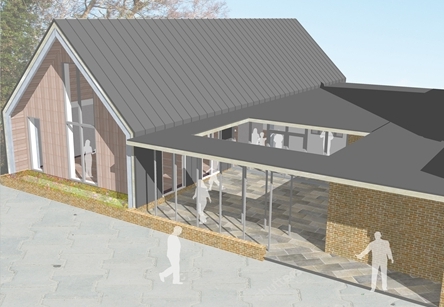 Our current hall is in need of refurbishment and so we have decided to build a completely new hall in the same place, to replace it. It has taken us some time to come to a real realisation about our needs as we plan our new hall. Having seen the large numbers of people using the hall, we realise that we definitely need something bigger and also some meeting rooms.
We have  appointed an Architect, Alun Lock, of the Pentan Partnership, who is going to lead us through the process of building our hall.  We now have planning permission not only to build the hall but also to sell a strip of land on the car park in order to fund the project.
We are still in need of funds and will be putting on fund raising opportunities throughout the year.
If anyone reading this has a particular expertise in funding large projects we would love to hear from you.
We believe that this whole project will further the mission of our church and enable us to function more fully as a church family. Please pray for us as we all make this step of faith. And… watch this space!
– Linda Alexander, Chair, New Hall Committee